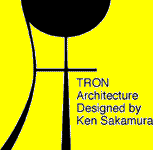 TRON News Items for April 2000
---
Fujitsu to Supply JTRON-spec. OS with Java-based Development Kit
Fujitsu Ltd. announced in April that it will begin marketing in June a development kit for Java-based network appliances that will include a JTRON-specification operating system. The development kit is designed to support a Fujitsu-developed microprocessor based on Sun Microsystems Inc.'s "picoJava-II" processor core architecture. This microprocessor directly executes Java byte codes for higher performance while reducing system memory requirements. The development kit, called "J-StarterKit," includes a reference board and supports development solutions using both PersonalJava and EmbeddedJava, which are versions of Sun Microsystems' Java programming language intended for end users and computerized devices, respectively.
In order to enable real-time solutions, Fujitsu said it " . . . has ported JTRON real-time OS to the picoJava-II core, as well as undertaken the development of a Java virtual machine (JVM)TM implementation in cooperation with Fujitsu Laboratories and under the authority of Sun Microsystems." The company added, " . . . until now, there was no way to guarantee real-time response times with an interpreter. The JTRON real-time software platform came out of requests from the embedded markets, and JTRON-based RTOSes are rapidly being deployed in consumer appliances." In fact, in Fujitsu's press release, Fadi Azhari, group marketing manager of Microelectronics for Sun Microsystems was quoted as saying, " . . . the release of their JTRON real-time OS software developments will further enhance users' ability to communicate in small, networked devices."
Network appliance developers interested in making inquires about the picoJava-II-based microprocessor and/or J-StarterKit can contact Fujitsu using the following customer contact information.

Fujitsu Limited Semiconductor Group
Tel: +81-44-754-3415
Fax: +81-44-754-3504
E-mail: foley@ed.fujitsu.co.jp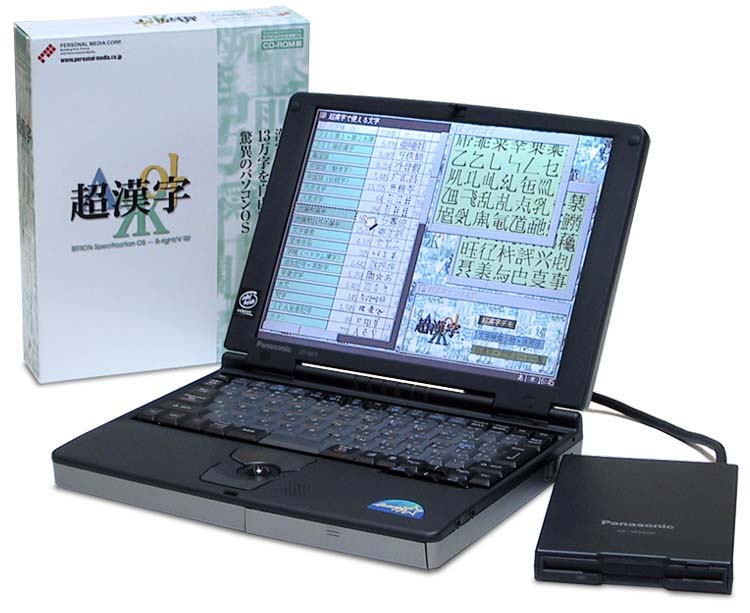 Personal Media Begins Marketing B-right/V R2 Pre-installed Notebook PC
Personal Media Corporation has begun marketing a notebook personal computer with its new multilingual operating system, B-right/V R2, preinstalled in it. The B-right/VN23 notebook personal computer is based on a mobile Celeron microprocessor with a clock speed of 300 MHz, and a 10.4 inch, 800 x 600-dot SVGA full-color TFT liquid crystal display. The Celeron microprocessor interacts with 64 MB of random access memory (expandable to 192 MB) and a 6 GB hard disk drive (B-rightV R2 uses 2 GB of this) across a 66 MHz system bus. There are also 2.5 MB of video random access memory to support the full-color screen, which displays any of 16.77 million colors.
As for interfaces, the B-right/VN23 comes equipped with a serial port, a parallel port, and a port for attaching an external display. There are also: a connector for a mouse/external keyboard, a connector for a floppy disk drive, an infrared communications port, a USB connector, a LAN connector (100Base-TX/10Base-T), and a PC card bus for PCMCIA cards. The built-in pointing device is an optical-type track ball. Operation on battery power with a full charge is said to be a maximum of three hours, and recharging the battery pack takes four hours in the power off state or 10 hours in the power on state using the AC adaptor that comes as standard equipment.
Personal Media is offering the new notebook personal in two configurations: a standalone notebook personal computer with B-right/V R2 and MS Window 98 preinstalled in it for 250,000 yen, and a notebook personal computer plus external CD-ROM drive set preinstalled with B-right/V R2 and MS Windows 98 for 270,000 yen. Other available options are: Canon's WonderBJ F850 color printer for 59,800 yen, TDK's DF5633ES 56K modem PC card for 17,800 yen, and 3Com's 3CCE589ET-JP LAN adapter PC card for 14,800 yen.
---