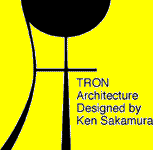 TRON News Items for January 2002
---
English-Language Version of "Disk Shredder" Announced
On January 17, 2002, Personal Media Corporation announced an English-language version of its IBM-PC/AT-compatible Disk Shredder software utility that completely erases hard disks drives (HDDs) to prevent security leaks of data when out-of-date personal computers are either sold to used PC dealers or discarded. Based on the compact BTRON-specification operating system, Disk Shredder boots from a single floppy disk and then overwrites a single or multiple HDDs with either random numbers, which can be specified by the user, or using a method recommended by the U.S. government's National Security Agency. Disk Shredder works across multiple partitions, and it allows the user to overwrite up to five times. For further information about this product, please go to the English-language Web site that Personal Media has established to support this product. The URL is:
Personal Media Puts T-Engine Product Information on Line
Personal Media Corporation put on line Japanese-language information about its T-Engine-related products in January (click here to view the list of links). These products are: (1) Cho Kanji for T-Engine, a re-engineered and recompiled version of the Cho Kanji general-purpose operating system with an unabridged kanji character set; (2) T-Engine Development Kit, a GNU-based cross development environment that runs on UNIX; (3) PMC middleware for T-Engine, T-Kernel and system parts previous referred to as the extended kernel in the BTRON architecture; and (4) PMC solution with T-Engine, which is actually a development assistance service for developers not familiar with TRON-based products. In addition, Personal Media has also put on line a Japanese-language page describing its security solution with the eTRON card, which is another new TRON technology for network use developed recently (click here to access the Web page).
Interesting Nikkei Article on Cell-Phone Operating Systems
The TRON Project's critics like to claim that the deck is stacked against foreign products, especially against foreign developed operating systems, in Japan. However, as a result of an article posted at the Nikkei Web site in January, it has come to light that the reverse was actually the case in the winter of 1992 in the initial development of cell-phones at NEC Corporation's mobile terminal development headquarters in Yokohama. NEC is currently the market leader in cell-phones in Japan. According to the article, existing foreign operating system software for portable devices was first tried out, but it took too long to boot, and it was too slow. Then, one of the engineers suggested using ITRON, and the rest, as they say, is history. ITRON went on to become the standard operating system for Internet-capable cell-phones in Japan, and Java on ITRON (JTRON) then made its appearance to increase their functionality. The link to the Japanese-language article is:
http://www.nikkei.co.jp/sp2/nt20/20020102eimi063202.html
---