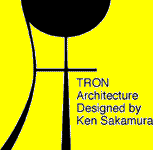 TRON News Items for November 2003
---
Singapore Establishes First Overseas T-Engine Support Center
The T-Engine Forum announced to the local media in Japan on November 5 that the first overseas support center for the T-Engine hardware/software open development platform will be established in Singapore. Unlike the T-Engine Forum in Japan, which is a joint undertaking by Japanese academia and industry, the new "T-Engine Application Development Center" in Singapore will also have support from the Singapore government's Economic Development Board, which will offer partial financial support to development projects. The other partners in the T-Engine Application Development Center are Nanynag Technological University, which has established a research organ called the "Center for High Performance Embedded Systems" (CHiPES), and Renesas Systems Solutions Asia Pte. Ltd., the local subsidiary of Renesas Technology Corporation. The new T-Engine support center will provide a full range of support activities, including the training of technical personnel, in the hope of disseminating the T-Engine open development platform in Southeast Asia.
Prof. Ken Sakamura, chairman of the T-Engine Forum, attended the official press conference in Singapore on October 30. He later wrote in his on-line column, "Ken Sakamura's Ubiquitous Diary" at Nikkei's IT Business and News Web site, that he was very surprised at how quickly and how positively Singapore was responding to the T-Engine open development platform project, a new open systems project that has gained considerable acceptance throughout the world. He believes that this is a result of Singapore being a small, resource poor country, which forces it to live off its wits, plus the fact that many of the people making decisions in the Singapore government are young bureaucrats in the forties. Whatever the reasons for Singapore's rapid and positive embrace of the T-Engine project, this creation of a regional T-Engine support center serves to underline the fact that a paradigm shift is about to take place in the world of computing, i.e., from client/server-centric computing to ubiquitous computing, and also that TRON-based technologies will be one of the major axes on which that shift takes place.
The official English-language press release from the T-Engine Forum is here:
http://www.t-engine.org/news/pdf/TEP031105-u01e.pdf
Personal Media Markets New Laptop with Cho Kanji Preinstalled
Personal Media Corporation announced on October 30 that it would begin marketing via direct sales on October 31 another laptop with its BTRON3-specification Cho Kanji 4 operating system preinstalled in it. Priced at 239,800 yen (consumption tax not included), the new laptop offering, officially known as "Cho Kanji Note W2B" (click here for a picture), differs from previous Cho Kanji preinstalled laptop offerings in that it is equipped with a built-in optical drive (a DVD-ROM plus CD-R/RW combination drive). As with other laptop offerings from Personal Media, Cho Kanji Note W2B comes in the dual boot configuration, with Windows XP Professional occupying the other partition. The Cho Kanji partition includes a full suite of productivity applications, including a word processor, spreadsheet, drawing software, card database software, communications software, and an e-mailer and browser. CD-ROM-based dictionaries, plus software for building and putting on line Web pages are also available from Personal Media. The hardware specification is as follows:
| | |
| --- | --- |
| CPU | Low power consumption Intel Pentium M processor, 1 GHz clock |
| Chip set | Intel 855GM chip set |
| Main memory | 256 megabytes standard (512 megabytes maximum) |
| HDD | 40 gigabytes (Ultra ATA100; 8 gigabytes for Cho Kanji) |
| Optical drive | DV-ROM & CD-R/RW (recognized as a CD-ROM from Cho Kanji) |
| Display | 12.5 inch, 1,024 x 768 dot TFT color LCD screen (24-bit color capable) |
| Communications | 100Base-TX/10Base-T LAN capable (WiFi LAN capable from the Windows XP Professional operating system partition) |
| Dimensions | 268 mm (width) x 209.2 mm (length) x 27.5 mm/41.5 mm (front/rear height) |
| Weight | 1,290 grams (approximate) |
Personal Media announced on the same day that it would be offering 1 GHz clock versions of previous offered dual boot laptop computers, i.e., "Cho Kanji Note T2B" and "Cho Kanji Note R2B," which will marketed for 219,800 yen and 210,000 yen (consumption tax not included), respectively. Neither of these models includes the built-in optical drive mentioned above. For further information about purchasing any of these Cho Kanji-preinstalled laptops, please contact Personal Media's Sales Department at the following e-mail address.
---