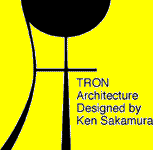 TRON News Items for April 2004
---
Personal Media Puts Cho Kanji Genkoo Purosessa on Sale
Personal Media Corporation announced on April 20 that it would begin shipping on April 28 a new Japanese language manuscript writing application for its BTRON3-specification Cho Kanji 4 operating system called "Cho Kanji Genkoo Purosessa," which translates as "Cho Kanji Manuscript Processor." The new manuscript processor, which is being sold via direct sales for 31,500 yen (tax included) as a separate application and 52,500 yen (tax included) bundled with the operating system that runs on IBM-PC/AT compatible PCs, allows Japanese language writers to create and edit manuscripts using traditional methodology on simulated manuscript paper while taking advantage of an unabridged character set for Japanese, which includes all known kanji (Chinese characters). As a result of years of research, all the rules peculiar to Japanese typesetting have been included in the software, which also boasts various editing modes. Moreover, the finished product can be output in XML format for export to other platforms, such as MS Windows and Macintosh.
The complete product specification for Cho Kanji Genkoo Purosessa is as follows:
Compatible Operating System
Cho Kanji 4 (R4.100 or higher)
1,024 x 768 dot (XGA) or higher graphics function
Editing Modes
Black pen mode
Red pen mode
Red fine pen mode
Editing
Character input
Selection
Move/copy via dragging
Move/copy via tray
Search/replace
Operations for corrections
Reflection of red entries
Reversion of red entries
Move to front and back red entries
Memo
Memo creation (with or without limits) and editing
Movement of front and back memos
Memo display on/off
Character expression
Ku-no jiten (oo'okaeshi)
Character combining in which combinations such as the Japanese period and quotation mark are entered into one masu (character box)
Proportional rotation attributes (layout with proportional pitch in horizontal writing, and with proportional pitch in addition to horizontal slanting in vertical writing)
Formatting
New paragraph
Indentation
Tab
New page
Kinsoku shori (impermissible line breaks: at the beginning of a line, at the end of a line)
Settings
Manuscript paper settings

Form
Vertical or horizontal typesetting
Number of characters per line
Number of lines per page
Specification of kinsoku shori at the beginning or end of a line (dangling)
Specification of word wrap
Font
Character size
Masu (character box) size
Space between lines
Specification of the center gap
Presence or absence of ruled line, color of ruled line

Print settings

Printing with ruled line filled in or removed
Possible to specify page number, page number/total number of pages, date, date and time, or real-object name in various spots of the header (left, center, right) or the footer (left, center, right)

Environment settings

Display character size
Color coding based on character type
Character gradation display
Page number display
Line number display (page line number, or serial line number)
Caret display location
Progress display (achieved amount display, remaining amount display, setting of target value)
Printing
Printing in each mode: black pen mode. red fine pen mode, red pen mode
Printing with memos attached or without
Data Exchange Functions
Original text
Added characters
Deleted characters
Function for attaching to memos and the like and outputting XML (XHTML plus original tag format)
Ubiquitous ID Center and Nippon Yusen Announce Successful Completion of IC Tag Trials
The YRP Ubiquitous Networking Laboratory, Ubiquitous ID Center, and Nippon Yusen Kaisha (NYK Line) announced on April 14 that IC tag verification trials had been successfully completed at Nippon Yusen's Ohi CFS distribution center in Shinagawa, Tokyo, which is run by UNI-X Corporation, an NYK Group company. The trials themselves were carried out in a section of Ohi CFS by Nippon Yusen's Monohakobi Technology Institute (MTI)--monohakobi means 'transporting things' in Japanese--in cooperation with the YRP Ubiquitous Networking Laboratory. A joint press released described the trials as follows:
In these trials, by attaching IC tags to the palettes used in the warehouse and to the floor surface of the warehouse, we realized management of the number of freight articles loaded onto palettes plus high density, three-dimensional freight position management inside a warehouse. In the trials, ucode, which are standard tags of the Ubiquitous ID Center; T-Engine computers, which have no mechanical moving parts; and Ubiquitous Communicators developed by the YRP Ubiquitous Networking Laboratory, which are loaded with a laser barcode scanner, were put into practical use.
On this occasion, only a portion of the functions in the warehouse's operations were systematized, but after this, if we can make improvements to the system and carry out further trials, construction of a higher level warehouse management system can be expected. In addition, we will also study practical uses of IC tags in the supply chain that assume the attachment of IC tags to individual items of freight in the future.
China and Korea Join Hands with the YRP UNL and the Ubiquitous ID Center
The YRP Ubiquitous Networking Laboratory (YRP UNL) and the Ubiquitous ID Center announced on April 19 that they had reached comprehensive agreements with the "Chinese Academy of Sciences' Institute of Computing Technology" and the newly established "Korea RFID Association" (tentative name), which includes joint research and development of ubiquitous networking technologies. T-Engine development centers and ubiquitous ID centers are to be established in both countries. Setting up centers such as these is an important step in spreading ubiquitous computing technologies, because the local laws, customs, culture, and national traits have to be taken into consideration to successfully adapt them to the local circumstances of each country or region. In particular, the use of uIDs requires considerable knowledge of product codes used up to now, since in addition to newer and more efficient RFID tags uIDs can be used in the form of product barcodes that overlap and continue legacy product barcodes.
The CAS Institute of Comptuing Technology will establish an organization called the "TRON Ubiquitous Technology Open Platform Laboratory" to carry out the transfer and localization of T-Engine and uID technologies. The transfer and localization of these technologies are prerequisites to establishing a Chinese ubiquitous ID center at a future date. The official agreement between the two sides was scheduled to be signed on April 23. The Korea RFID Association, which was established in February of this year and includes 60 corporate members, exchanged a "Business Partnership Memorandum on International RFID Cooperation" on March 17, when a delegation of about 30 persons visited the YRP UNL. The memorandum calls for the mutual provision of information, the activation of exchanges between the two sides, the holding of joint international forums, and joint cooperation in international activities. The Korean side will also establish a Korean ubiquitous ID center and conduct uID proving trials in Korea this year.
In addition to these new T-Engine/uID development bases in China and Korea, there is also the T-Engine Application Development Center (TEADEC) in Singapore, which is a joint undertaking by Nanyang Technological University, the Singapore Government Economic Development Board, and Renesas System Solution Asia Pte. Ltd. TEADEC will be holding a T-Engine trade show, TEADEC 2004, in conjunction with CommunicAsia2004, which will run from June 15 through 18, 2004, in Singapore. It will also hold a T-Engine Seminar on June 16. For further information, click on the TEADEC link above.
Schedule for TRON SHOW 2005 Announced
The TRON Symposium Steering Committee announced in April that TRON SHOW 2005 will be held in Tokyo International Forum, the same location as last year's show, from Tuesday, December 7 through Thursday, December 9, 2004. Normally, the annual TRON show is held so that the final day of the show falls on a Saturday. It seems that returning to the same venue, which is conveniently located in the center of downtown Tokyo, outweighed other factors in the selection of of the venue for this year's show.
---