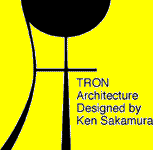 TRON News Items for May 2005
---
Personal Media Begins Marketing "Disk Shredder 2"
Personal Media Corporation announced on May 19 that it would begin direct marketing from May 20 of an upgrade of its popular Disk Shredder software application, which is used for erasing the contents of personal computer hard disk drives (HDDs) prior to disposal or sale to resellers. Called "Disk Shredder 2," the new, easy-to-use software package can erase the contents of high-capacity HDDs with a storage capacity of 137 gigabytes or more. As with the previous version, Disk Shredder 2 comes in three version that vary in accordance with how they overwrite the contents of HDDs. These versions are as follows:
Disk Shredder Lite (10,500 yen, consumption tax included)
This is the simplest version, which overwrites the disk with random numbers once. There are no limits on the number of times it can be utilized, and for customers who purchase 10 or more copies at once, Personal Media will allows the purchaser to select another erasing method.
Disk Shredder 2 Standard (31.500 yen, consumption tax included)
This version has six erasure methods--overwriting with random numbers one to five times, plus the U.S. government's NSA method.
Disk Shredder Super (63,000 yen, consumption tax included)
This version has all the methods of the standard version, plus overwriting with random numbers up to nine times, in addition to the U.S. Department of Defense, Army, Navy, Air Force, and Guttman recommended methods.
Disk Shredder 2 is intended for use with IDE, EIDE, and ATA type HDDs installed in IBM-PC/AT-compatible personal computers, which are called DOS/V personal computers in Japan. In addition to Intel Corporation's Pentium processors, it can also run on the same firm's 386 and 486 processors, and it requires only four megabytes of memory to operate. Personal Media said the erasure speed is approximately 1.5 megabytes per second to 10 megabytes per second, depending on the erasure method selected, and there are no limits on the number of times or number of personal computers the software can be used on.
T-Engine Forum Participates in "ETC Korea 2005"
The T-Engine Forum participated in the Embedded Technology Conference & Exhibition Korea 2005 (ETC Korea 2005), which was held in Pacific Hall of the Coex complex in the southern part of Seoul, Korea, from May 18 through May 21. The T-Engine Forum said that it exhibited a full array of T-Engine-based hardware and software products, including various T-Engine boards, a wide variety of middleware, and the unique Ubiquitous Communicator that is being used as the key interface device in ubiquitous computing networks that are currently being created at various locations in Japan. Unlike countries in North America and Europe, where the latest developments in the T-Engine project are hardly ever reported even in the technical news media, various educational institutions in Korea are offering training courses to teach Korean programmers and embedded system engineers how to program on top of T-Engine and use it as a platform for developing new types of embedded applications. It is these people in particular that the T-Engine Forum's exhibit at ETC Korea 2005 was aimed at.
---