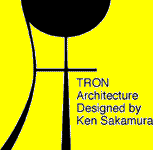 TRON News Items for July 2005
---
Personal Media Launches English-Language "Disk Shredder" Web Site
Personal Media Corporation announced in July that it had launched a new English-language Web site to market the English-language version of its "Disk Shredder 2 Lite" hard disk drive erasure software, which has proved to be a very popular in the Japanese market for erasing the contents of IBM-PC/AT-compatible personal computer HDDs prior to disposal. Disk Shredder 2 Lite, which is built on top of Personal Media's compact B-right/V operating system, is being sold for 10,000 yen in either floppy disk drive (FDD) or CD-ROM format, and it can even be used to erase the contents of "BigDrive HDDs," which are HDDs with a capacity of more than 137 gigabytes. The software is actually very simple to use, as can be seen from the screen shots that Personal Media has put on its new Web site. Compared to a competing product, Disk Shredder 2 Lite is capable of erasing the contents of multiple HDDs simultaneously, is faster (erasing a gigabyte in 23 minutes), comes with no limits on the number of HDDs that can be erased, and it works with write-protect enabled, which is a mode that makes it possible to minimize possible damage to a disk in a FDD.
Personal Media Changes TRON Support Center Telephone Number
Personal Media Corporation announced on July 11 that it had changed the telephone number of its TRON Support Center, which supports users of its Cho Kanji operating system and applications. The support center is open daily Monday through Friday, mornings from 9:30 a.m. through 12:00 p.m., and afternoons 1:00 p.m. through 5:00 p.m., unless a Japanese holiday happens to fall on one of these days.
TRON Support Center

Personal Media Corporation

Tel. 03-5475-2193

Facsimile: 03-5475-2188
Personal Media also has an on-line user support page filled with frequently asked questions and other types of specialized information for users of the Cho Kanji operating system and bundled applications. This page can be accessed via a Web browser by entering your user registration number in a box.
TRON News Tidbits
At the end of June, TRON Project Leader Prof. Ken Sakamura was awarded the "Prime Minister's Award" among the awards presented in the "2005 Industry, Academia, and Government Cooperation Contributors Awards" ceremony (these are direct translations from the Japanese), which took place in the western city of Kyoto. The presentation of this award to Prof. Sakamura was based on his research and development activities at the YRP Ubiquitous Networking Laboratory, which are aimed at the creation of a ubiquitous computing society in Japan.
The issues involved in the creation of a ubiquitous computing society were discussed once again at the University of Tokyo at the end of June, when the seventh symposium of the university's Center of Excellence (CEO) project was held. With nearly 1,000 people in attendance, the TRON Project Leader gave a lecture titled "Toward the Realization of Ubiquitous Computing Technology and the Ubiquitous Information Society." The final presentation of the program was by the Minister of Internal Affairs and Communications, who spoke on his hopes of transmitting Japanese developed ubiquitous computing technologies to the rest of the world.
---