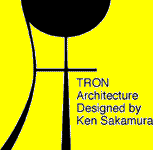 TRON News Items for August 2005
---
Personal Media Starts Taking Orders for Low-Cost Teaboard
Personal Media Corporation announced in August that it had begun taking orders for its new, low-cost T-Engine-based T-Kernel training board, which the company previously announced at the end of June. The new training board, which goes by the product name of "Teaboard/ARM920-MX1," is priced at 47,250 yen (consumption tax included), and it comes standard equipped with a 10/100Base-T interface that will allow it to be used to test out network applications. The board itself is powered via a USB cable (to be purchased separately by the user) attached to a standard personal computer that runs the GNU development environment (on either Windows Cygwin or Linux). The sample applications included in the bundled software are: a T-Kernel base roulette program, an LED control driver, a buzzer driver, a process base timer, and a process base simple Web server. For those who would like to upgrade the Teaboard at sometime in the future, Personal Media is also offering as separately marketed options: an expansion board, an LCD board, and the PMC T-Shell Development Kit.
Personal Media Starts Shipping Cho Kanji 4 Upgrade
Personal Media Corporation announced on August 31 that it had begun shipping a new upgrade of its flagship Cho Kanji 4 operating system software package, which it markets at a standard list priced of 26,250 yen (consumption tax included) via its Web site. The new upgrade, "Cho Kanji 4 R4.200," comes standard equipped with Paateisyon komandaa 8 [Partition Commander 8], which can handle the partitioning of very large capacity hard disk drives with a capacity of more than 137 gigabytes, although a single Cho Kanji partition is limited to 120 gigabytes. In addition, 9,435 characters have been added to the already massive GT Font, bring it to a total of 78,675 characters and the overall number of characters available for the system to 185,609. The mailing code dictionary has also been revised to make it current with the data available as of May, and the user manuals have been updated. Personal Media said it will be offer a system disk upgrade service to registered users for 5,250 yen (consumption tax included), and for those willing to wait a little longer, a free downloadable upgrade package will be made available via the Web.
List of Characters that Can Be Handled by Cho Kanji 4 R4.200

Character Type and Standard Name

No. of Characters

No. of Fonts

JIS Levels 1 and 2 (JIS X 0208)

6,879

4

JIS Levels 3 and 4 (JIS X 0213)

4,344

1

JIS Auxiliary Kanji (JIS X 0212)

6,067

2

Korean Hanja Hangul (KS X 1001)

8,224

6

Chinese Basic (Simplified Characters GB 2312)

7,445

4

Chinese Extended (Simplified Characters)

634

1

Chinese Traditional Characters (CNS 11643)

13,491

2

6-point Braille and 8-point Braille

320

1

i-mode picture characters

271

1

GT Typeface Font

78,675

1

Dai Kan-wa Jiten Characters

51,053

1

Parts of the non-Kanji Characters of Unicode 2.0
Latin

865

2

Arabic

926

1

Other characters from various countries

1,907

1

IPA phonetic symbols

219

2

Symbols, marks, etc.

2,558

2

Other symbols and characters

369

1

Tompa characters (marketed separately)

1,362

1

Total

185,609
TRON News Tidbits
Yoshiko Hara of Electronic Engineering Times conducted an interview with TRON Project Leader Ken Sakamura that ended up being posted on the Web site of a sister CMP publication in August. No doubt the interview was spurred on by other articles about the T-Engine Forum and the Ubiquitous ID Center that have started to appear in the English language technical press. Although the TRON Project has been around for over 20 years now, unbelievably, there are still people in Silicon Valley who haven't heard of it or know that they use TRON inside their appliances.
There is an ongoing discussion of T-Engine at the Slashdot.org Web site. As with the previous discussion of TRON that occurred at the time of the Takeda Award 2001, when Richard M. Stallman, Linus Torvalds, and Ken Sakamura were jointly presented with an award for their contributions to the development open systems, it contains factual errors, plus it is filled with anti-Japanese and anti-TRON ranting. Surprisingly, people who are knowledgeable about T-Engine are correcting the factual errors, and others are challenging the basis for some of the more extreme ranting.
---